This article has been archived and is no longer relevant.
We love autumn holiday – FEAR!
"It's going to be an awesome experience. Without having to have any previous knowledge, you'll be able to try everything associated with party and Halloween: Circus, dance, theatre, make-up and masque. Everything topped with a performance to which you can invite all your friends", says Cesar from D.I.T. Subtopia.
The holiday program is arranged by Cirkus Cirkör, Scenskolan Fejm – and of course D.I.T. Subtopia! It's suitable for youth between 10 and 16. Free lunch for all participants!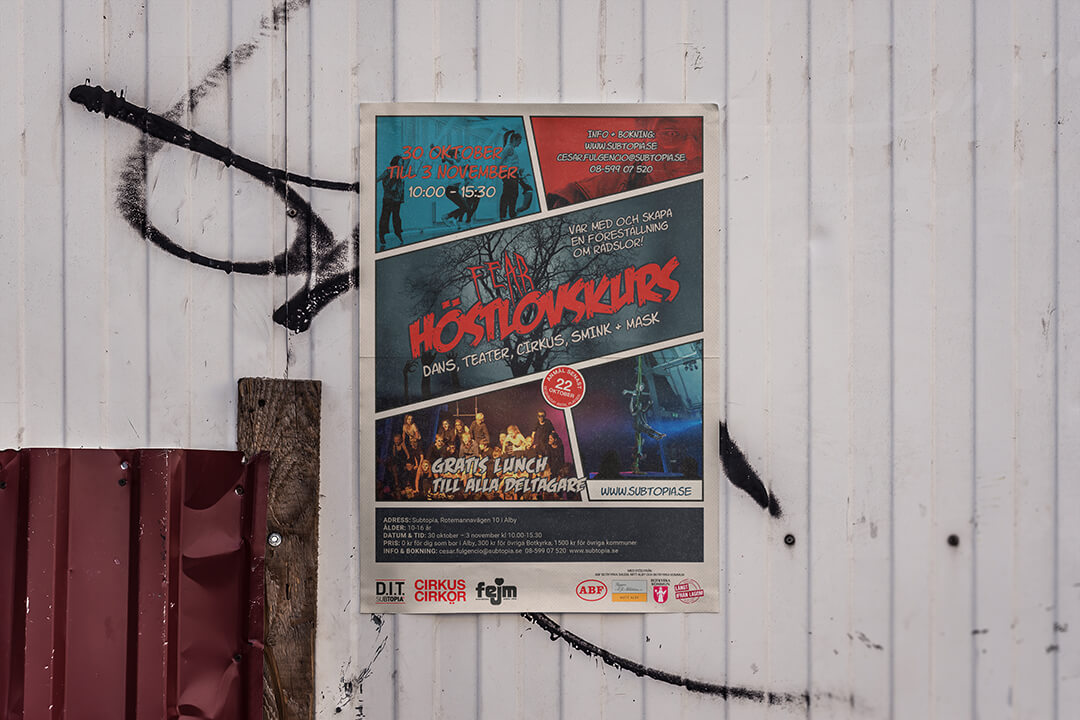 Kursen görs med stöd av Botkyrka kommun, Mitt Alby och ABF Botkyrka-Salem.